CADAC gas BBQ roasting tray
A CADAC gas BBQ roasting tray made of thick, solid aluminum with anti-PTFE and solid stainless steel handles.
The hard anodized exterior provides strong resistance to scratches and and provides cooking and cleaning convenience.
The pan is 41 cm wide, 25 cm long and therefor practically fits any barbecue or oven.
It fits the standard module of the CADAC Entertainer and Meridian gas BBQ range.
Avoid using metal utensils and sharp or pointed objects on the grill, because they might damage the anti-PTFE.
Hand wash with mild liquid detergent and a non-abrasive sponge or simply put it in the dishwasher.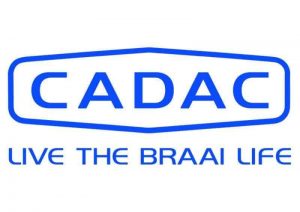 For more CADAC products, click here.