Cadac Meridian 3 gas BBQ Sale!
The stylish CADAC Meridian 3 gas BBQ, now on sale, is top class and has the CADAC modular system.
It is possible to use various interchangeable cooking surfaces, such as, for example, a frying pan, griddle or additional pizza stone.
In addition, Meridian 3 provides a breakthrough in barbecue hygiene with an easy rinsing and cleaning system.
The smooth, enamelled construction of the burner and special bin drains to the receptacle at the back, make cleaning easy!
The back of the BBQ is closed off.
CADAC Gas barbecues ARE STANDARD DELIVERED WITHOUT PRESSURE REGULATOR DO NOT FORGET TO ORDER ONE!
Specifications:
Double-walled powder-coated cover, for economical and efficient gas consumption.
Stainless steel folding side table
High-grade stainless steel burners with piezo ignition
removable tray
Double-walled doors with magnetic closure
Thermometer.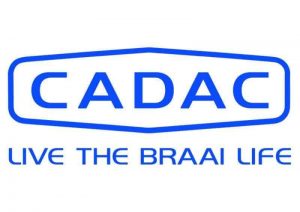 For more CADAC products, click here