Cadac Meridian 4 stainless steel gas BBQ
The stylish Cadac Meridian 4 stainless steel gas BBQ is top class and has the CADAC modular system.
This system makes it possible to use a variety of interchangeable cooking surfaces.
In addition, Meridian 4 provides a breakthrough in barbecue hygiene with an easy rinsing and cleaning system.
The smooth, enameled construction of the burner tray and special drains into the receptacle at the back makes it easy to clean!
Meridian 4 comes standard with 1 baking tray and 2 grills.
THE CADAC BARBECUES ARE DELIVERED WITHOUT STANDARD GAS PRESSURE REGULATOR.
REMEMBER TO ORDER ONE!
Specifications:
– Double-walled stainless steel lid, for economical and efficient gas consumption.
– Stainless steel case and folding side table.
– High-grade stainless steel burners with piezo ignition
– Removable tray
– Double doors with magnetic closure
– Thermometer.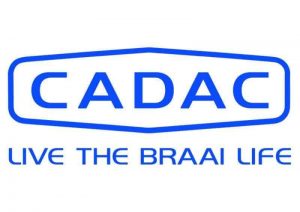 For more CADAC products, click here.